GRÖN LAUNCHES CANDY-COATED CHOCOLATE PIPS IN OREGON – A FIRST IN THE OREGON CANNABIS EDIBLES CATEGORY
PORTLAND, OREGON (April 21, 2021)—Oregon's adult-use cannabis market now has access to Grön Pips, colorful candy-coated chocolate pieces infused with Clean Green Certified cannabis extract. Grön Pips are available at dispensaries in four unique flavor ratios – Milk Chocolate THC, Milk Chocolate Caramel 1:1 (CBD/THC), Dark Chocolate Peanut Butter 1:1 (CBD/THC), and Dark Chocolate 1:1:1 (CBD/CBN/THC). Each Pip contains 2.5mg THC for a perfectly controlled and consistent micro-dose experience. There's an emerging trend of new consumers entering the edibles category, and Grön is dedicated to offering low-dose edibles that ensure a perfect experience, each and every time.
"Grön has been a part of the Oregon cannabis community for over six years. We're so lucky to call this place home and are excited to extend our product offerings to a wider audience as the cannabis edibles category continues to grow," said Grön CEO Christine Smith. "Our Candy-Coated Pips emphasize what we do best — deliver delicious and consistent experiences; exactly what our audience has come to expect. With a wide variety of ratios, made with high-quality ingredients, we know Pips will be a hit."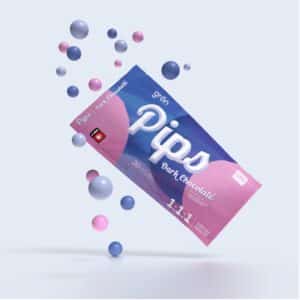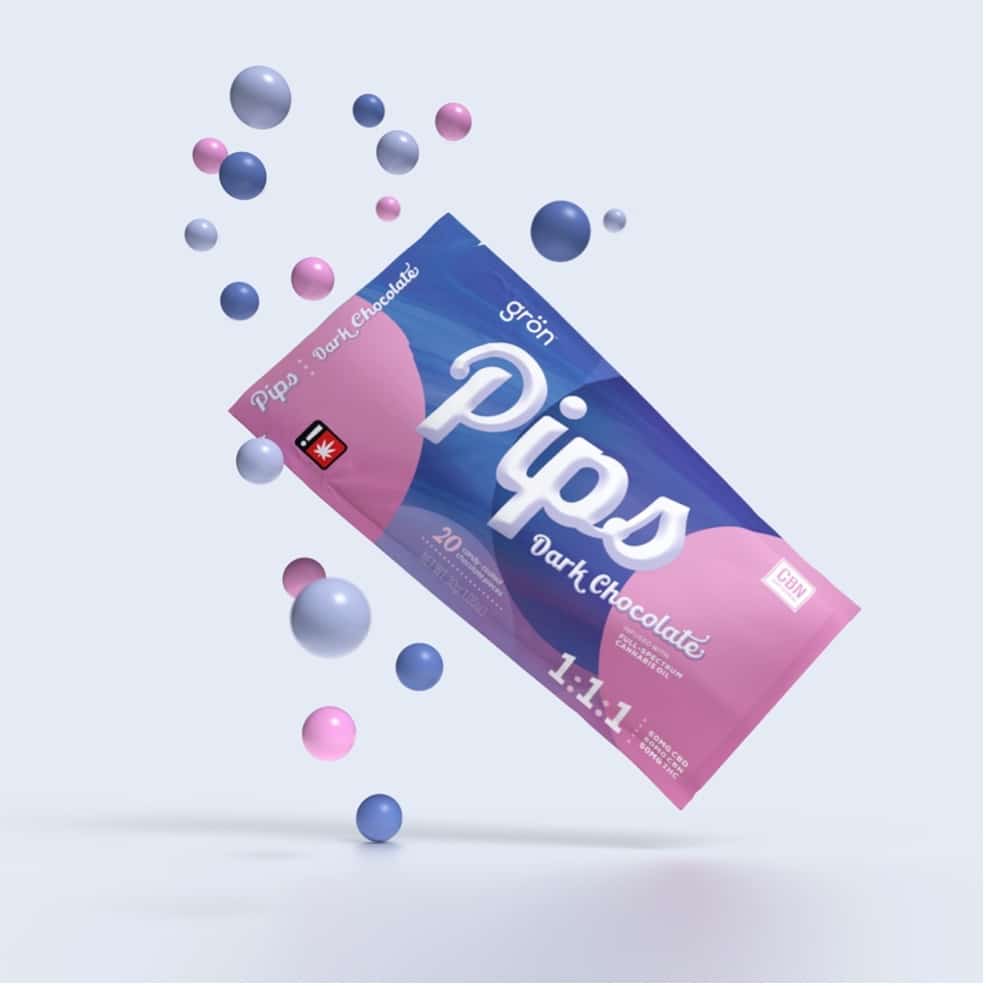 Since entering the Oregon market in 2016, Grön (pronounced grewn) has set the tone for consistent & thoughtful products with a focus on unique ratios. With high-quality ingredients at the forefront (organic, single-origin, first Fair Trade Certified cannabis chocolatier), the brand continues to innovate, delivering on delicious, perfectly dosed experiences in the craft cannabis edibles landscape.
Grön's longstanding relationship in Oregon all started with an idea and a chocolate confectioner. From branding, to experience and packaging, they continue to set themselves apart bringing new products to market in saturated arenas. The product lines are infused with full-spectrum cannabis, creating the most consistent experience, but leaves a lasting impression on first-time and returning consumers alike, seeking experiences they can count on from a brand they trust. Made with single-origin, shade-grown, sustainably sourced cacao, the emphasis on high-quality ingredients is always top priority.
Oregon continues to be a priority for Grön offering opportunities to better understand our audience and create stronger partnerships with retail doors. Community involvement, education and marketplace presence in close unison with accounts helps transcend the authenticity of the brand to the consumer. Grön's innovative approach to product development and vision for the future of sustainability as it pertains to the cannabis market keeps them two-steps ahead and ready for any obstacles on the horizon.
Grön is one of Oregon's largest producers of adult-use cannabis-infused edibles. Our passionate team of seasoned executives, chocolatiers, and confectioners come from all over the world and every walk of life, joining together to create something beautifully delicious for you. Our ingredients are organic, single-origin, Fair Trade Certified, and locally sourced whenever possible. Product offerings include cannabis-infused chocolate, Sugar-Coated Pearls, Mega Pearls, Candy-Coated Pips, as well as Hemp CBD and adaptogen-infused chocolate, vegan fruit chews, tinctures, and skincare. Since inception, we've led the cannabis edibles category with a vast selection of expanding product lines. Though our foundation is artisan chocolate, product innovation continues to shape our offerings in markets hungry for something new. Grön cannabis edibles are available in Arizona, Nevada, Oklahoma, and Oregon, with multiple new markets added by 2022.
For additional information or to subscribe to Grön's newsletter, visit www.eatgron.com. Follow Grön on LinkedIn, Instagram, Twitter.
For more info, contact Nick Wichman at nick@gronchocolate.com.